AKTUELLE FILME:
"MAXIMILIAN", MR-FILM, AUSTRIA/GERMANY/FRANCE, DIRECTOR ANDREAS PROCHASKA, DOP THOMAS W. KIENAST, HOD HELENE LAND & ROMAN BRAUNHOFER
(HISTORIC MIDDELAGE)
FX ARTIST/MAKE-UP & HAIR ARTIST
"JACK" FEATURE FILM, EPO FILM, DIRECTOR ELISABETH SCHARANG, HOD MONIKA FISCHER-VORAUER-
KEY MAKE-UP AND HAIR ARTIST/FX ARTIST
"SUPERWELT" FEATURE FILM, EPO FILM, DIRECTOR KARL MARKOVICS,
KEY MAKE-UP AND HAIR ARTIST
"MADAME NOBEL" TV PRODUCTION, MONA FILM, DIRECTOR URS EGGER, HOD MONIKA FISCHER VORAU- ER, (HISTORIC 1887-1912) KEY MAKE-UP ARTIST, HAIR & FX ARTIST RESPONSIBLE FOR OLD AGE MAKE- UP FOR ACTRESS BIRGIT MINICHMAYR
DIRECTORS:
ELISABETH SCHARANG, KARL MARKOVICS, ANDREAS PROCHASKA, THOMAS ROTH, XAVER SCHWARZEN- BERGER, WOLFGANG MURNBERGER, URS EGGER, UMUT DAG, ALI SAMADI AHADI, HOLGER BARTHEL, MICHAEL RIEBL, HOLGER HAASE, DETLEV BUCK, PHILIP KADELBACH, MARTIN GSCHLACHT, PETER SU- SCHITZKY, JÖRG WIDMER, SLAVOMIR IDZIAK, HOLLY FINK, HAGEN BOGDANSKI, MICHAEL BINDLECHNER, THOMAS W. KIENAST, JO MOLITORIS, MARKUS KANTER
ACTORS:
ANDREA PEJIC, AXEL MILBERG, ADINA VETTER, BIRGIT MINICHMAYR, CHRISTIANE HÖRBIGER, CHRISTOPH MARIA HERBST, CORDULA REYER, CO- RINNA HARFOUCH, CHRISTINA STÜRMER, DIANA AMFT, DAVID KROSS, DENIS MOSCHITTO, DAVID ROTH, EMILY COX, ERWIN WURM, FRANZ WEST, GEORG FRIEDRICH, HARALD KRASSNITZER, HERBERT BRANDL, HANNELORE ELSNER, HANNELORE HOGER, JANNIS NIEWÖHNER, JOSEF BIERBICHLER, JOHANNES KRISCH, JOSEF HADER, KARL MARKOVICS, KIERA CHAPLIN, MICHAEL NIA- VARANI, MURATHAN MUSLU, MARK WASCHKE, MELIKA FOROUTAN, NORA VON WALDSTÄTTEN, PAULUS MANKER, PROSCHAT MADANI,ROLAND DÜRINGER, RICHY MÜLLER, SEBASTIAN BLOMBERG, SEBASTIAN STRÖBEL, SILKE BODENBENDER, SAHRA WIENER, THOMAS SCHUBERT, ULRIKE BEIMPOLD, URSULA STRAUSS, YVON BACK, VALIE EXPORT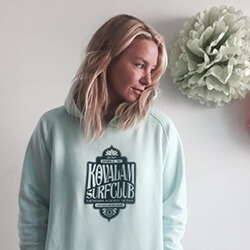 Karoline Strobl
KEY MAKE-UP AND HAIR ARTIST
KONTAKT
SKILLS
Sprachen:
Deutsch, Englisch
Specials:
HD/ AIRBRUSH TECHNIQUE, FX MAKE-UP, BASIC MOULD MAKING, PROSTHETIC APPLICANCE, HAND-LAID HAIR APPLIANCE.
DRIVING LICENSE.
MY SOCIAL EMPATHY MAKES ME A GREAT TEAMPLAYER IN THE MAKE-UP DEPARTMENT.
MY LOVE FOR ORGANIZING MADE ME A VALUABLE KEY MAKE-UP ARTIST.